Online Couples Counseling Classes
Join my free online class, which are scheduled regularly every month or two by sending me an email. I will send you an invitation just before the class time.
My online couples counseling classes are a convenient way to experience the Ten Practices described in my book A Path for Couples.
These small group live online classes are the sum of the wisdom and experience of my 35 year marriage to my wife, Debra and my 25 years as a couples counselor.
If you haven't already done so, watch my video, "Introduction: What is the Path," This three minute video describes the basics of the "Path for Couples" and the important practices you need to learn.
What You'll Learn
The online couples counseling classes offer a time-tested Path for Couples that leads partners towards the treasures that are hidden in their hearts. You will: – Practice emotional intimacy skills
– Learn how to communicate authentically
– Discover how power struggles can become gateways to growth and deeper connection
– Learn how to collaborate and have more fun
You'll discover that a joyful, awakened connection is possible. Powerful experiential exercises and guided partner meditations will give you tools and inspiration to choose communication patterns that will open your heart and awaken consciousness.
You'll learn specific practices which will reignite the spark of an alive and growing love, and which can be done on an ongoing way at home.
These practices are contained in my book, "A Path for Couples: Ten Practices to Transform Your Relationship," which is the companion workbook for the online couples counseling classes.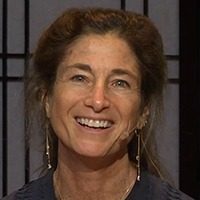 "The insights and exercises that George Taylor offers will give you a direct pathway to a profoundly creative, vibrant and open-hearted relationship."
~ Tara Brach, Ph.D.
Author of Radical Acceptance and True Refuge
Who takes the class?
Conscious couples.
Couples who want to express more love.
Life partners who want to be more authentic and vulnerable.
People who want to be more creative, within the safety. and challenge of a committed relationship.
Couples like you.
The online class becomes a learning community, in which couples teach each other how the practices can change their communication habits and lead to transformation and intimacy.
Over the course of the class, couples see how other people wrestle with real-life problems, with relationship conflicts, with child-rearing issues, with career changes, etc., within the model of relationship as a transformational process.
They see how deeper communication is the foundation to better solutions to problems, and to more intimacy and health.
Click Here to Let George Know You're Interested in the FREE Online Class