Meet George Taylor !
Licensed Marriage & Family Therapist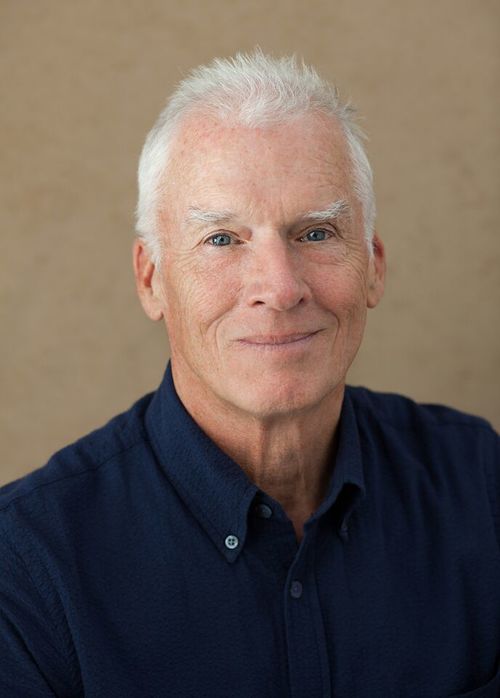 George Taylor, Marriage & Family Therapist George Taylor is a Licensed Marriage & Family Therapist in Marin County, CA. A couples counselor, George has and taught conscious relationship classes for over 25 years. He is inspired by the love and healing that couples can create by using simple mindfulness and communication tools. He has taught these powerful tools and practices to thousands of couples at Spirit Rock Meditation Center and throughout the United States. He delights in communicating these teachings in body-based, experiential classes. George specializes in teaching couples about communication and creativity. In 2016 he published A Path for Couples: Ten Practices for Love and Joy. Together, with his wife Debra, George created a model for couples on a path of healing and awakening, and he is committed to enjoying fun, creativity and play. Debra and George have spent thirty five years working on their own relationship using practices they have learned from innovative teachers like Steven and Ondrea Levine, and Gay and Katie Hendricks.
About My Work
When I work with people, sometimes a kind of electricity fills the room. It's not unusual for one of my clients to look more closely into an old injury or belief, maybe for the first time. Suddenly, they see how it is affecting an important relationship. Often this insight leads to emotional disclosures and to a new intimacy. These moments of healing and connection occur regularly in my sessions with couples, and in my classes. The love that my clients and students are longing to experience is unveiled. A new path of healing and intimacy opens for them. These experiences with couples create some of my greatest joys.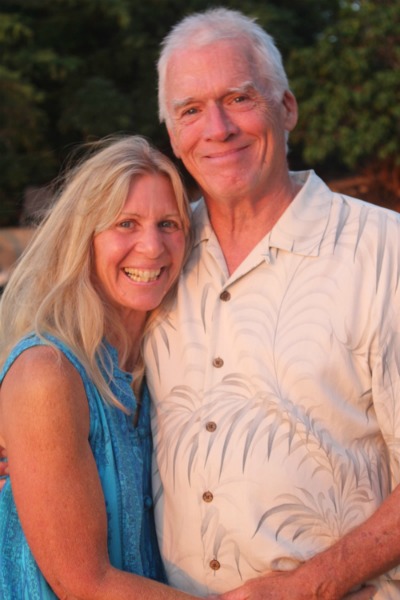 George Tayor and Debra Chamberlin
My Relationship with Debra
In 1993, I received my California license as a Marriage & Family Therapist. At this time, I had already been teaching relationship workshops with my wife Debra, a psychotherapist and Spirit Rock Center Meditation Teacher. From the beginning of our relationship in 1979, we have wanted to experience the depths of love and creativity available to us, as partners and householders. Our personal experience in marriage has deeply informed our teachings on love, relationship and consciousness. We have done the ten key practices in A Path for Couples hundreds of times and we know they work. As we've continued to develop our love, our trust and our faith in each other, opening to greater and greater depths of appreciation, joy and cooperation. In my teaching work with Debra (now over 30 years), and in my own classes and sessions, we have taught the ten key practices to thousands of couples. We have seen how transformational this work is.
Mentors & Colleagues
A Path for Couples was not developed in a vacuum. I have been lucky enough to study with innovators in the fields of couples counseling, consciousness, and positive psychology.
Drs. Gay and Katie Hendricks
Stephen and Ondrea Levine
Dr. Rick Hanson
Jack Kornfield
James Baraz
Tara Brach
I offer each of these teachers and colleagues my deepest thanks.
Experience & Credentials
Lists of credentials and work experiences are fairly dry, but I've included them below for your convenience. Personally, I would summarize my professional life like this:
I worked as a college teacher for ten years, preparing and delivering classes to adult learners, mostly in English composition and literature.
In 1985, I began to teach relationship courses and workshops with my wife, Debra, who is a psychotherapist and a teacher at Spirit Rock Meditation Center in Woodacre, CA. We presented our work together at major conference centers in California and elsewhere.
As I was receiving my own Marriage and Family Therapy license, I began doing couples counseling. To benefit my clients, I began giving them handouts for study and home practice.
Then, three years ago, I assembled those handouts, all of which have been tested on thousands of couples, into a book called "A Path for Couples" which describes a specific sequence of skills that couples need.
For me, it's exciting to see how my experience as an adult educator and couples therapist have come together to create the couples therapy and online classes described on this website. Education Bachelor of Arts Degree, English, University of Michigan Masters Degree, English, California State University, Humboldt Masters Degree, Counseling Psychology, California Institute Of Integral Studies Licenses and Certifications Permanent California State Certification, Community College English Teacher California State Marriage & Family Therapist License, #31219 Somatic Therapy Program, Hendricks Institute, Santa Barbara CA Professional History 1981 – 1994: Editor and Consultant, Publishing Industry, SF Bay Area 1981 – 1994: College Instructor, English Departments, Bay Area Universities 1992 – 1996: College of Marin Counseling Department 1993 – Present: Licensed Marriage & Family Therapist. San Francisco and Marin County
Find out how I can help you rekindle your relationship…
A strong, committed relationship is the cornerstone of your life. If you're experiencing conflict, power struggles, distance, a lack of sex and/or emotional intimacy I can help get you back on track.  I offer affordable and effective solutions that have helped hundreds of couples for more than 20 years. GET HELP HERE