Private Couples Counseling
(Special introductory offer below)
Even if you are in a committed relationship, do you feel that you can be more loving and open? That you can communicate more deeply and honestly?
Couples counseling with conscious people like you have been my focus for 25 years. Couples come to me saying, "We long for emotional intimacy, and know that we have that capacity - but we don't know how to get (back) there." Working with me, couples discover that they simply need to learn new powerful communication skills - skills that no one ever taught them before.
The book I wrote A Path for Couples is the textbook for the communication courses I teach to couples.
I can teach you the Ten Practices in my book in a focused series of five 45 minute sessions. With these private counseling sessions and the book, you will be able to experience more love and joy - practice makes perfect!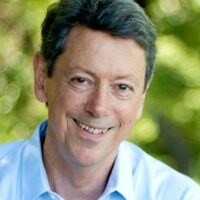 "George gets right to the heart of the matter, with tools that could make an immediate and big difference for you."
~ Rick Hanson, Ph.D.
Author of Buddha's Brain: The Practical Neuroscience of Happiness, Love, and Wisdom
Special 5 Session Couples Counseling Introductory Offer
I developed this package because I've been wondering why so many people come to my website and then leave, without talking to me about counseling. I can help you to learn to speak to your partner more honestly and more authentically, and then:
- Your feelings of loneliness, frustration or resentment will be eased
- You will feel more loving and peaceful with your partner
- You will feel less anxiety that the relationship is deteriorating and that conflict is escalating
My couples counseling can give you all these benefits. In the Five Session package, you will learn specific communication skills. Then you can practice them at home, using the book I wrote, A Path for Couples.
My couples counseling is effective, short-term and solutions-oriented. You can learn to speak to your partner intimately and lovingly. You can create immeasurable positive results in your relationship: more creativity, happiness, peace, and connection.
How Does the Package Work?
Start with a FREE 30-minute "Get to know me" Introductory Session by phone or online
If it feels like a good fit then we'll schedule a series of Five 50-minute sessions for $900.00
I am available on-line via Skype or phone
In-person sessions are available at my office in Marin County or San Francisco