In Person Sessions on The Path for Couples
Send me an email for more information about these sessions: george@pathforcouples.com
Couples on the path to a conscious relationship often start out envisioning a life of harmony, unwavering love, and true happiness. They look forward to deeper intimacy and to self-discovery. They sense that they are on a healing journey together with their partner. Then life happens. Suddenly, it feels as though you are bushwhacking through a thicket of life's issues in your relationship. You've lost sight of your goals, you feel alienated from your partner, and you desperately need something or someone to help things get back on track. The Path for Couples offers a time-tested approach to help you reconnect with the treasures that have become hidden in your heart. In this 5-class series for couples, you will discover for yourself that a joyful, awakened connection with your beloved is possible as you:
Practice becoming emotionally intimate with your partner
Learn how to communicate authentically
Discover how power struggles can become gateways to growth and deeper connection
Learn how to collaborate with each other and have more fun doing so
Through powerful experiential exercises and guided partner meditations, you'll equip yourself with the tools and inspiration to open your heart, awaken consciousness, and deepen feelings of a growing love.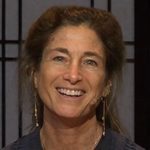 "The insights and exercises that George Taylor offers will give you a direct pathway to a profoundly creative, vibrant and open-hearted relationship."
~ Tara Brach, Ph.D. Author of Radical Acceptance and True Refuge
Do You:
Want to express more love?
Want to be more authentic and less defensive with your partner?
Want to be more creative with your beloved?
The Teacher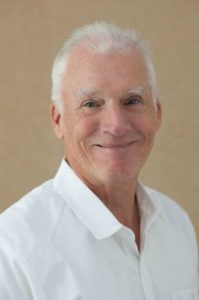 George Taylor is a Marriage and Family Therapist in Marin, California and has taught mindfulness and communication skills to thousands of couples at the world-renowned Spirit Rock Meditation Center, as well as other venues throughout the United States. With his wife Debra, he has created a highly successful model for couples on the path to healing and awakening. It is his mission to help couples and in their families. His book A Path for Couples describes simple practices that couples can do to feel more loving and alive in their relationship. In each class, you will meet with George and other couples and experience how the ten practices can change your communication habits and lead to real transformation and intimacy. Couples have the unique opportunity to see firsthand how other people wrestle with "real life" relationship conflicts. Using the model of
relationship as a transformational process,
couples can witness powerful growth and healing, in themselves and in the others in the class. This healing is inspiring. At the end of the course, participants leave with the understanding that deeper communication is the foundation to finding better solutions to problems, to more intimacy in relationships, and to better health and lasting well-being. They understand how to collaborate more creatively, and with more fun and joy.
Participant Testimonials
Course Schedule and Logistics
Use contact form for updated 2020 schedule